Fenway Park's posts - Thai uPOST
Baltimore Orioles' Adam Jones Receives Huge Standing Ovation 1 Day After Being Called the N-Word at Fenway Park
One day after being subjected to racial taunts—being called the n-word and having peanuts thrown at him—Baltimore Orioles star Adam Jones received a huge standing ovation.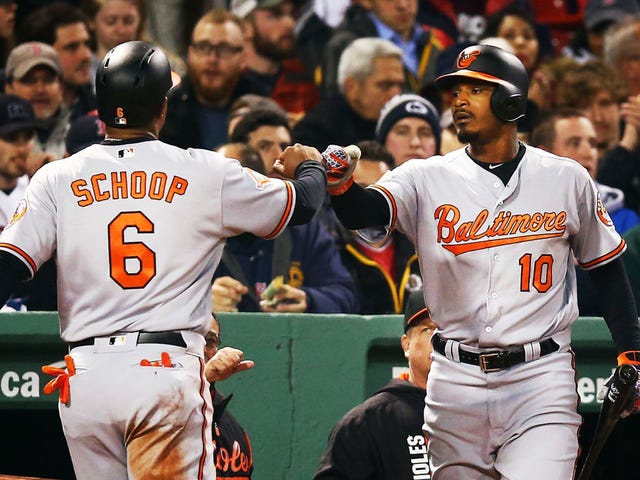 Baltimore Orioles' Adam Jones Called N-Word, Hit With Peanuts at Fenway Park
Baltimore Orioles center fielder Adam Jones was the recipient of racial epithets Monday night at Boston's Fenway Park. Jones said it was the worst case of abuse he's had to deal with in his career to date.